May of 2008
Amory Street, Cambridge, MA

There was a huge fire...
At least 2 homes burned...
The families had little or no insurance...
The Actors of New England wanted to help...

And so did you - our supportive community members!

226 Benefit Tickets were Sold!
Fire victim hearts were warmed by the many who volunteered, organized, hosted, entertained, attended, donated, and purchased nearly all of our auction items!
The Total Sales/Donations = $11,473.04
Expenses = ~$1,272.04
Net Total Raised = $10,201.00!

Rejoice in your generosity, and relive memories though the wonderful donated photos by Jaymes Leavitt:
www.jaymesleavitt.com/amoryst

Listen to the amazing music by the Beantown Swing Orchestra & guest vocalists, that kept us dancing, snapping our fingers, & tapping our toes all night:
www.beantownswing.com/audio_Amory8-3-08.html

Scroll on or click on these links for:
event details,
sponsors & food donors,
auction donors,
charitable entertainers,
Amory Street fire synopsis & photos,
Cambridge News story about the fire,
Improper Bostonian benefit listing, &
Address & info for donations by mail.
---
Come to A Party/Fundraiser
Benefitting the Amory Street Fire Fund!!

!


Sunday, August 3rd, 2008
6:00 - 11:00 p.m.
At The Greek Hellenic Center
25 Bigelow Avenue, Watertown, MA
(Large free onsite parking lot; on #71 bus route)
Featuring the 18-Piece
Beantown Swing Orchestra
&
DJ Music by ActOne
Dinner & Dancing
Sports & Film Memorabilia On Sale
Live & Silent Auctions (Click for List)
Cash Bar
Fantastic Entertainers (Click for List)
- Dane Vannatter, Jimmy Tingle, Dick Doherty, Jody Ebling, & Many Others!
---
Amory Street Fire Synopsis & Photos
When fires raged through Amory Street in Cambridge in May 2008, several families were left with nothing... This benefit committee was formed by the friends of one of the victims, Kevin Fennessy. We came together in an effort to raise money for the victims of the Amory Street Fires.

The fire caused extreme damages to the three-decker at 110/112 Amory St., and lesser though still serious damages to another three decker at 108 Amory and a single family home at 106. The victims of 110/112 Amory St. are still struggling to make ends meet, recoup their losses, and deal with the lack of adequate insurance coverage - They are the recipients of our August 3rd benefit.

Here are some recent photos of the fire:
(Click to enlarge)
---
Generous Sponsoring & Food Donations by
The Hellenic Cultural Center
Highly Discounted Event Space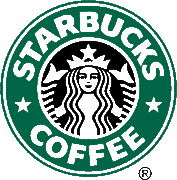 of Mt. Auburn St. in Watertown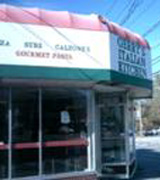 of Watertown

Square Toes Restaurant
of Ogunquit, Maine
---
Generous Silent & Live Auction Donations by
Phil Castinetti
Sports memorabilia set up
Jody Purdy / Diane Purdy's Children's Theatre Workshop, Inc.
'08-'09 Season 26-week children's (ages 4-18) acting workshop ($600 value)
Patricia Bloom-McDonald
Simple will, health care proxy, and durable power of attorney ($600 value)
Patricia Bloom-McDonald
1 pair of lawn tickets to Rod Stewart (Comcast Center, August 15th show)
Dossy Peabody
2 private coaching sessions ($180 value)
Dick Doherty
1 party of 6 for Friday or Saturday show ($120 value)
Dick Doherty
1 party of 10 for Sunday through Thursday ($120 value)
Deluxe Town Diner
$25 gift certificate
Direct Tire and auto
$125 gift certificate
Margaret Ann Brady
Handmade silver-and-gold ring by Margaret Ann Brady of the Jeweler's Guild
Rouged Ape
Spot upcoming workshop that starts in the fall
Beverly King
$200 worth of Mary Kay cosmetics
Cape Air / Kimberly C. Corkran
2 round trip tickets on Nantucket Airlines between Hyannis and Nantucket
Karl Steudel
3 (seperate) CD's of original piano music, from his band 'Coyote Moon' ($25 value)
Tiffany Alonzo
Original painting by Karl Stevens
Michelle Falanga
Autographed football Deion Branch (formerly of the New England Patriots - currently with the Seattle Seahawks)
Michelle Falanga
1-hour Massage Gift Certificate in the Student Clinic at Cortiva Institute (103 Morse St., Watertown, MA) ($35 Value)
Trudi Goodman
4 1.5-hour one-on-one knit and crochet lessons ($300 value)
Trudi Goodman
Creativity/Stress Reduction/Life Coaching: 5 2-hour sessions ($500 value)
SpeakEasy Stage Company
2 theater tickets to any SpeakEasy show
Improv Asylum
6 tickets ($120 value)
Improv Asylum
Gift certificate to an 8-week class at the Improv Asylum Training Center ($260 value)
Jan Geidt of the ART
2 Full Subscriptions! ($450 value)
Sheryl Faye
2 Huntington theatre tickets to a new play ($140 value)
Sheryl Faye
4 tickets to King Richard's Faire ($100 value)
Sheryl Faye
Boston Center for Adult Education ($50 gift certificate toward a class)
Arsenal Center for the Arts
2 vouchers for (adult or child) art classes of your choice at Arsenal Center for the Arts
Arsenal Center for the Arts
2 tickets to Sayat Nova Armenian Dance concert at ACA, October 17 or 18
Lords and Ladys Hair Salon
$50 gift certificate
Brookline Sylvan Learning
Diagnostic assessment (k-12) ($200 value)
Brookline Sylvan Learning
SAT course ($900 value)
Brookline Sylvan Learning
Advanced Reading course (7th grade to adult) ($400 value)
John Kuntz
Have your name in a yet to be written John Kuntz play, as a place name, in dialogue, or a character name, at the playwright's discretion (Value = Priceless)
Upstairs on the Square
2 $100 gift certificates to the Monday Club Room
New Repertory Theatre
2 Full Season subscriptions with no restrictions (value up to $450)
Krist-Lynn Drake
Alpaca Knit items
Kathy Beal / Elysian Jewels
Lovely handmade copper and freshwater pearl ring
Dan Yonah Marshall
2 private lessons in the dance or martial arts style of your choice ($150 value)
Dan Yonah Marshall & Vivian Lessa
A 5-class card to "Dancing & Movement for Actors" - Sundays, 5 to 7 p.m., at The Raff Dance Studio ($60 value)
Rosie's Bakery of Cambridge
2 Rosie's gift certificates ($50 value)
Cibeline
Original Design Cocktail Dress and 2 hour Fashion Consultation ($650 value)
ImprovBoston
TBA
Nick's Comedy Stop, Boston
4 tickets ($80 value)
Mike LaChance
2 Patriots vs. Jets tickets ($100 value)
Andrew Alexander - "Boston's Pavoratti"
Party performance ($500 value)
Franchot Lubin
20 hours of services as Director of Photography or Editor ($2500 value)
Diego on Newbury, Boston
$50 gift certificate
Picco Restaurant, Boston
$50 gift certificate
Inman Oasis, Cambridge
2 private hour-long soaks for 2 ($110 value)
Panera Bread, Watertown
2 Gift Baskets ($50 value)
Ruby Von Dwornick
A gift basket of Healthy Chocolate from LiveBetterWithChocolate.com ($100 value)
Jamie Slattery
A complete athletic suit ($200 value) and 4 Boston College vs VT football tickets ($100 value)
Jamie Slattery
2 Red Sox tickets for August 14 game ($90 value)
Boston Casting
Walk-on Extra role in Mel Gibson's EDGE OF DARKNESS shooting late August through October
Boston Casting
A class certificate to the Media Performance Center ($300 value)
Nomad, Cambridge
$100 gift certificate
S&S Deli, Cambridge
2 Carrot Cakes ($70 value)
Jamie Ryan
2 tickets to a Boston Celtics vs. N.J. Nets, date and tickets to be released later ($80 value)
Elizabeth Masucci
Hannah Montana silver earrings and pendant set ($45 value)
Elizabeth Masucci
Youth size medium (10/12) Adidas Celtics 2008 Championship T-shirt ($20 value)
Cyndy Doll / WBCN
2 Jack Johnson Concert tix WBCN
Central Square Theater
2 pairs of tickets to one show at the new central Square theater ($100 to $120 value)
& Others
- Stay Tuned for Updates
---
Generously Donated
Entertainment by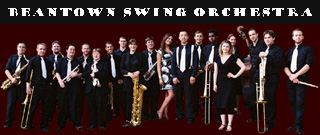 Boston's 18-Piece Big Band
Playing Classic Swing Era Dance Music


Manhattan Association of Cabaret's
Nominee for "Best Male Vocalist" 2008


Jimmy Tingle, Political Comedian
"The Will Rogers of the 21st Century"
-- Mark Shields, CNN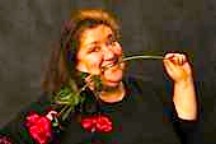 Stephanie Peters, Comedian
Margaret Ann Brady & Dorothy Dwyer
AKA The Mrs. Potatohead Show
Clowning by Patrick Donnelly &



of the New England Center for Circus Arts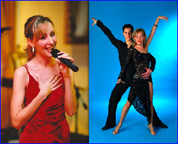 Katalin Matyus, Vocalist & Dancer
Diana Rice
Comic Character Impersonator
Jake Riccio, Co-Host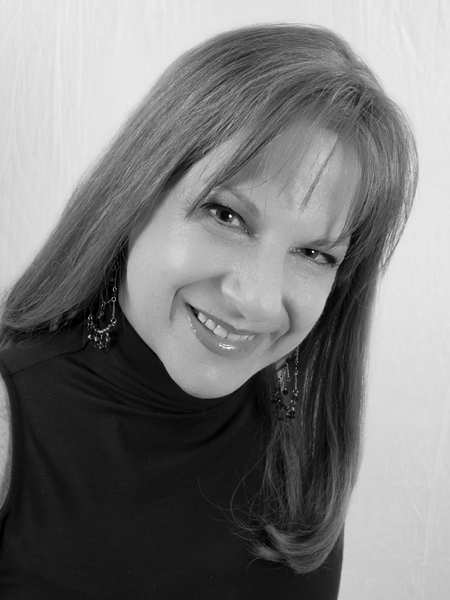 Barbra Solomon, Pianist & Vocalist


Dan Marshall, Song & Dance Man
Peg Holzemer, Tarot Card Reader
- $10/Session at the Benefit
Trudi Goodman, Crystal Ball/Mentalist
- $10/Session at the Benefit
$5/Dance with One of Our House Dancers, Vivian Lessa, Katalin Matyus,
& Dan Marshall
---