with Dancer / Martial Artist / SAG Actor
Dan Yonah Marshall
& Ballroom and Chinese Folk Dancer
Vivian Lessa
An Ongoing Open Enrollment Class
Every Sunday from 5:00 - 6:45 p.m.
(no class August 3rd, 2008)
At
The Raff Dance Studio
14 Harvard Ave., Suite #3, Allston , MA
(Easy T Access & Street Parking)

---
CLASS PRICING & DESCRIPTION:

Get the diversity of skills and confidence of movement you need to succeed in today's movie business!

5-Class Card: $60 ($12/Class)
(Consecutive attendance not required; Per use basis)
Drop-In: $15/Class
$1 Off/Class for Student/Instructor/Senior

Pay online (form on left), at (617) 642-1444, or at class.

This ongoing class, taught by Dan (a dance & martial arts instructor of 15+ years, and a SAG actor) and his partner, Vivian (a Ballroom & Chinese folk dance professional), will provide you with a good understanding of each of the many dance and movement forms you may encounter in movies, commercial, TV, and theater work. This class introduces universal elements of partner/solo dancing & modern martial arts. Improve your poise and confidence of movement, elegance, sensuality, character, and presentation. Learn footwork & partnering techniques, rhythms, body movements, isolations, styling, and combinations/choreography that you can apply in the field. The class will be occasionally videotaped (for archival purposes only) so you can evaluate your progress and have a record of your experience.

STYLES WILL INCLUDE:
§ Latin (Salsa, Mambo, Merengue, Bachata, Bolero, Cha Cha Cha, Etc.) § Classical Ballroom (Waltz, Foxtrot, Etc.) § Swing/Lindy § Argentine Tango
§ Flamenco § Tap § Hip Hop & Video Dance § Funk (Poppin' & Lockin') § Breakdancing (Footwork & Style) § Jazz & Broadway/Show Dance § Some Modern & Ballet § Belly/Middle-Eastern Dance
§ Folk/World Dance § Chinese Kung Fu (Wushu [like in "The Matrix" & Jet-Li movies], Kickboxing & Self-Defence)

Women's Wear: Medium heel leather or suede bottom shoes, and also bring flexible/smooth sneakers; Comfortable/flexible clothes
Men's Wear: Oxford leather bottom shoes, dance shoes, and also bring flexible/smooth sneakers; Comfortable/flexible clothes
---
---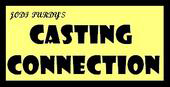 "Connecting Talent with Casting Directors and Casting Directors with Talent since 1980!"

---


Dan Yonah Ben-Dror Marshall is the Co-Founder and Executive Artistic Director of the Brookline/Greater Boston Community Center for the Arts (BCCA) and of FreEMotion/LibrEMoción Repertory Company. A life long student, performer, choreographer, and teacher of styles and fusions of Jazz dance, Funk, Latin, Hip Hop, Ballroom, Ballet, Modern, Tap, World/Folk, Dan has produced/directed numerous variety shows and workshops. Some of his credits include: direction/production/choreography of "Café Latino", a premier collaboration between his Latin-Jazz dance company, FreEMotion, Tango Fever & Tango Mundo dance companies, and two Latin orchestras; original choreography for Boston and Colorado productions of "Fiddler on the Roof"; Folk Waltz suite choreography and dancing for the Amherst Ballet Theatre Company with music by the Springfield Symphony Orchestra; and musical theater performances with Arena Civic Theater and The Country Players, in Western MA. As an engineering student at UMass Amherst, Dan completed the full curriculum of BFA dance courses, as well as instructed Israeli & International Folk Dance for the Performing Arts Division for five years, producing many great performances with his students and collaborating musicians and singers. Dan's 24-year diverse martial arts training extends from traditional and modern styles of Chinese Kung Fu (Wu Shu) – Nam Pai Shaolin, Ba Ji Chuan, Pi Qua, Praying Mantis, Hua Mountain Style, Tai Chi, Hung Gar, Eagle Claw, Northern (Long) Fist (Chang Chuan), Southern Fist (Nan Chuan), and Long (Bow) Staff, Spear, and Double Broadsword Wu Shu weapons forms and applications – to Japanese Judo and Karate. Dan has taught and Kung Fu and Cardio Kickboxing to all ages for over 10 years. In 1998 he joined the Boston Kung Fu Tai Chi Institute, and studied, taught, and competed under the guidance of Sifu Yao Li. Dan has enjoyed the great synergy between martial arts and dance, which has drawn him closer to the modern Chinese Kung Fu art of Wu Shu. Dan holds a BA in Mechanical Engineering and has completed two years of Northeastern University's MA program in Computer Engineering. He has recently appeared in 16 Hollywood feature films, and looks forward to a rewarding career as a screen actor. In addition to his ongoing artistic pursuits, Dan works as a part-time consultant in various fields, including non-profit development and artist space creation, and is heading a capital campaign to re-establish the BCCA at a new Boston facility.




Vivian Lessa (www.viviandance.com) started her career in dancing at age twelve. She graduated from Beijing Capital Teacher's University's College of Performing Arts, majoring in Chinese Folk Dance. She also studied music and ballet and other eastern and western dances including Indian, Japanese, Arabic, African, Flamenco and Russian.
She continued her interest at the Beijing Ballroom Dance College and graduated while pursuing studies in international dance standards, international Latin, Advance Ballet foundation and modern music and dance.
Vivian was employed by the National Singing and Dancing Troupe in Beijing. She has performed extensively on TV throughout China and in numerous cities as well as at many theaters and venues including established festivities such as Tiananmen Square (Ren Min Da Hui Tang - The Great Hall of the People).
Ms. Lessa has competed in Latin Dance in the United States, China and internationally. Since coming to the United States, Vivian has competed professionally in dozens of competitions in both International Latin and American Rhythm and also Professional Showdance categories. She has competed in every major dance competition in the US as both a Professional and as an instructor in the Pro/Am divisions. She has students ranging from first time competitors to seasoned dancers in the Open divisions.
She is accredited as an instructor by both the NDCA, in American and International Styles of dance, and a United Kingdom Alliance Certified Associate, in Latin and Standard Ballroom. Her coaches over the years have included many notable names including: Vibeke Toft, Alan Tornsberg, Brian Watson & Carmen, Diana McDonald, Paul Holmes, Louis Van Amstel, Tony Meredith, Wendy Johnson, Julius Kaiser, Victor Kanevsky, and Charlotte Jorgensen.
---